NIPPONIA Fukusumi Post Town Hotel
Operated by VMG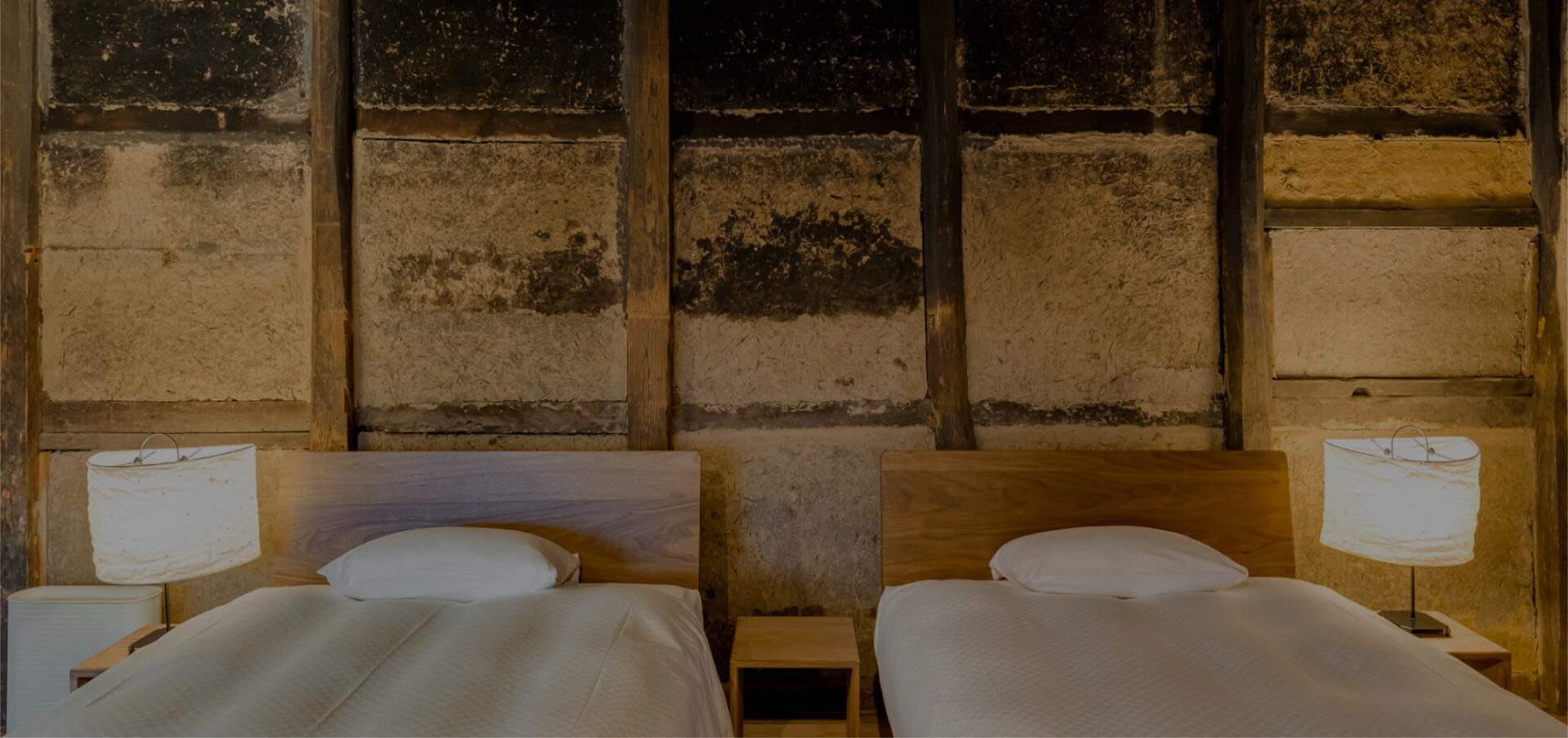 Experience "a richness of the heart" enveloped in rural landscapes and the townscapes of Fukusumi.
Once a post town, Fukusumi is brimming with greenery, set amidst the mountains and countryside of Tamba. It is rare in Japan for two historical townscapes, a post town and a rural settlement, to lie along the same stretch of road, so this part of Fukusumi was selected as one of the Important Preservation Districts for Groups of Historic Buildings in 2012. Fukusumi Post Town Hotel NIPPONIA is the former residence of a local dignitary said to have been built over 100 years ago in the late Edo period, carefully renovated to retain its original feel.
Enjoy dishes full of the flavors of Tamba-Sasayama brand produce, such as Tamba Black Soybeans, Tamba Matsutake, and Tajima Beef in the hotel's Restaurant Le Un.
Get away from the hustle and bustle of the city and enjoy the experience of "n-o-t-h-i-n-g." As you spend time in a village surrounded by green mountains, you will likely remember real peace, a peace you had almost forgotten, and feel a richness in both body and mind.
Access
669-2513
378 Fukusumi, Sasayama-shi, Hyogo,JAPAN
Phone +81-6-4256-6887