NIPPONIA HOTEL Takehara Saltworks Town
Operated by VMG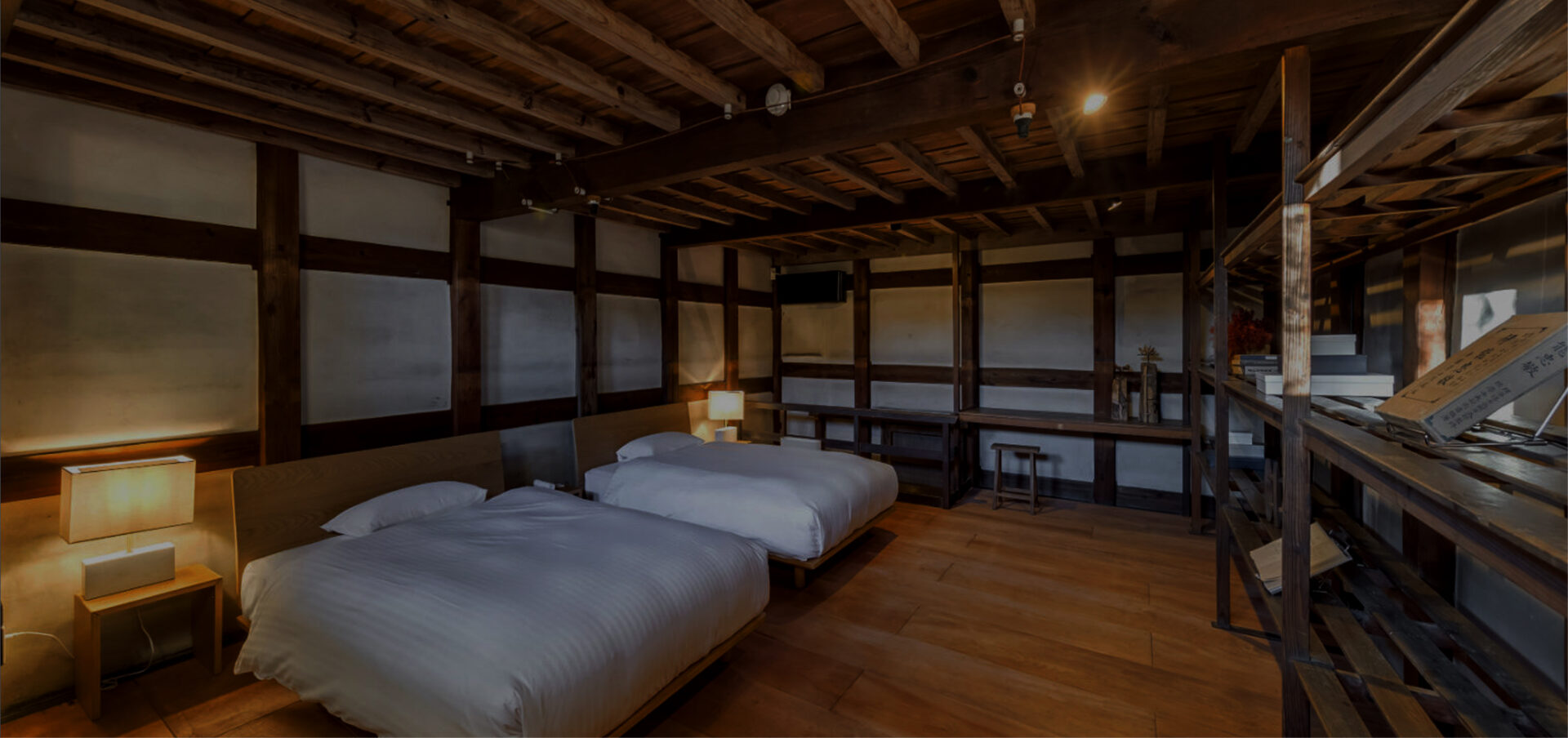 Relive the days of the "Hama-danna" in Takehara, made prosperous by the bounty of Setouchi, salt, and sake.
Takehara is a salt town that retains the beautiful townscapes of olden times when the salt industry flourished. The splendid residence of the wealthy salt farm owners, known as the "Hama-danna" ("salt magnates"), sits at the heart of the townscape today. Their scholarly attainments were extensive, they had very discerning tastes in food, and now Takehara's food culture thrives. Thanks to the Hama-danna, the town has an extensive historical legacy of development.
NIPPONIA HOTEL Takehara Salt Farm Town lets you experience the life and culture of the Hama-danna. Superior local sake made by 3 long-established sake breweries established more than 150 years ago. Produce such as seafood, citrus, and olives nurtured in the mild climate of Setouchi. Expand your gourmet horizons by combining a variety of sakes and produce with the different tastes of salts from different areas made using different methods.
Experience a journey of new discoveries through the cultivated lifestyles of the Hama-danna in a city that retains this culture.
* The photographs are artist's impressions.
Access
725-0022
1-188 Honmachi, Takehara, Hiroshima
Phone +81-6-4256-6887